The Mission
The mission of Canned Goods is to bring attention to plastic waste. We provide sustainable apparel and packaging while maintaining a memorable, collectable, and fun unpackaging experience.
Meet The Founder
Who
Easton Dana is a 19 year old student local to Tempe, Arizona.
Why
He started Canned Goods in highschool after being tired of all his favorite brands using boring and wasteful plastic to package their products. After doing some research and learning the harmful effects plastic has on our environments, he decided to build Canned Goods as a way to bring attention to plastic waste and provide fun packaging solutions.
Now
He has since ran the entire brand out of his dorm room enlisting the help of his friends to pack every Canned Goods order!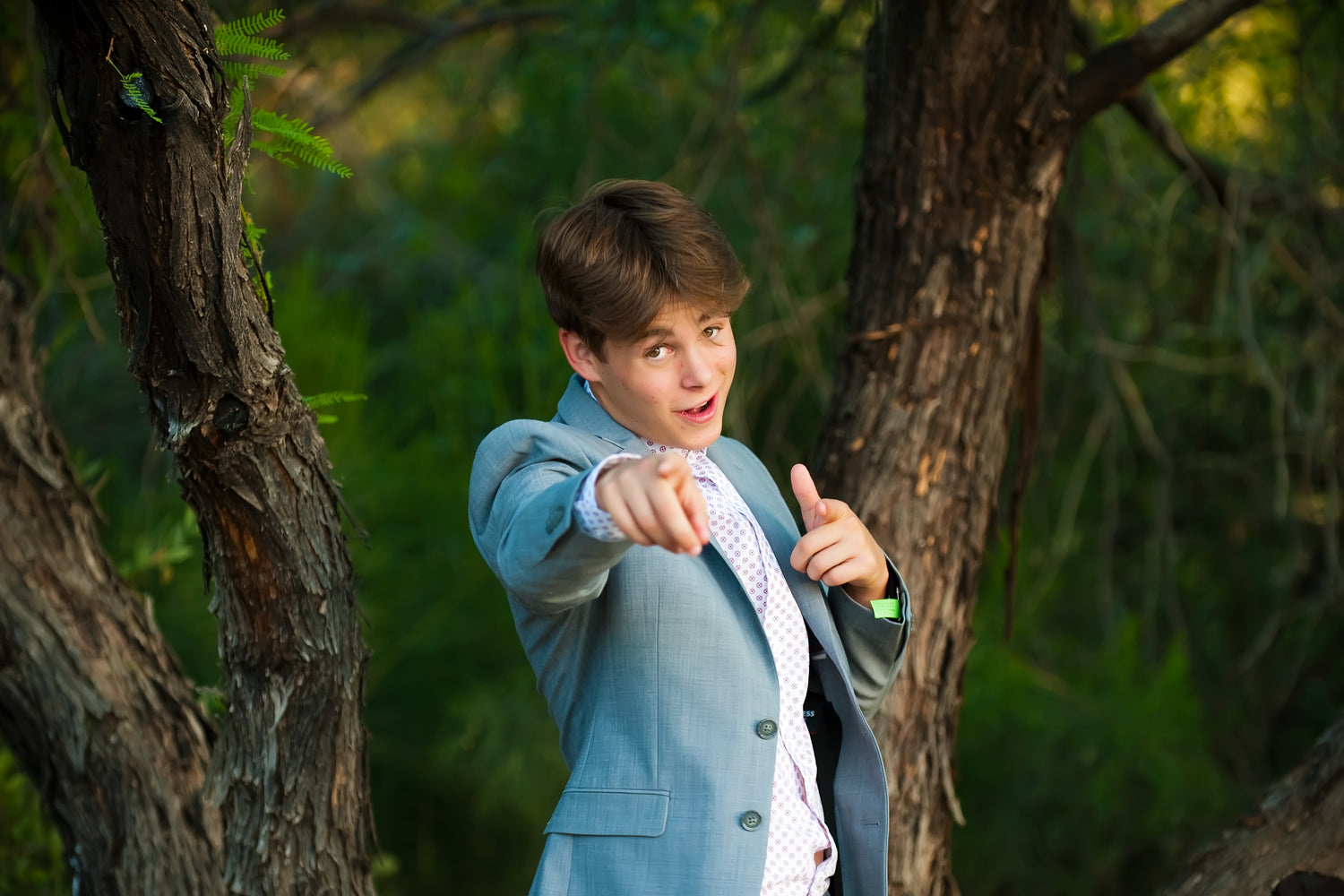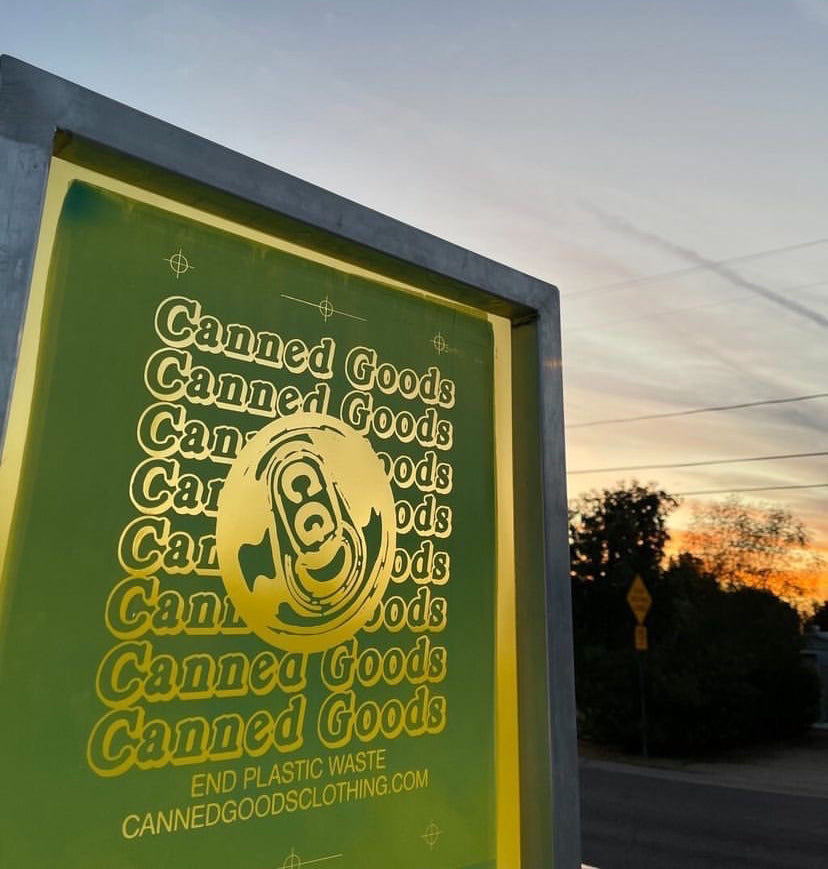 Supply Chain
Local Supply Chain
Canned Goods prides itself on a local supply chain with no airline shipping. This keeps carbon emissions to a minimum. We supply our shirts, print services, and can labels all within a 30 minute drive from our home base. Our recyclable aluminum cans are sourced from southern California.
ZERO Plastic Waste
In order to ensure 0 plastic waste throughout the entire manufacturing process, Canned Goods has personal connections to every part of its supply chain.
Ethical Labor Certified
Canned Goods is also certified by the Fair Labor Association to ensure ethical labor practices are followed at all parts of the supply chain. These actions ensure Canned Goods apparel is built sustainably, ethically, and to the utmost quality.
Why Cans??
Reduce Plastic Waste
Only 9% of all plastic waste is ever recycled, while 65% of worldwide aluminum has already been recycled. Each Canned Goods purchase removes 1 pound of plastic from our oceans and rivers.
Collectable and Sustainable
Each Canned Goods tee design has a can with its own unique artwork. These cans can be reused as plant pots, pencil holders, cups, etc. If you don't keep your can just RECYCLE it and it can become someone else's.
Keeps Shirts Fresh
No one likes a stale shirt! Each sealed Tee is guaranteed fresh off the press for you to wear.

Listen to that Pop!
Each tee comes factory sealed for your POP-OPEN enjoyment!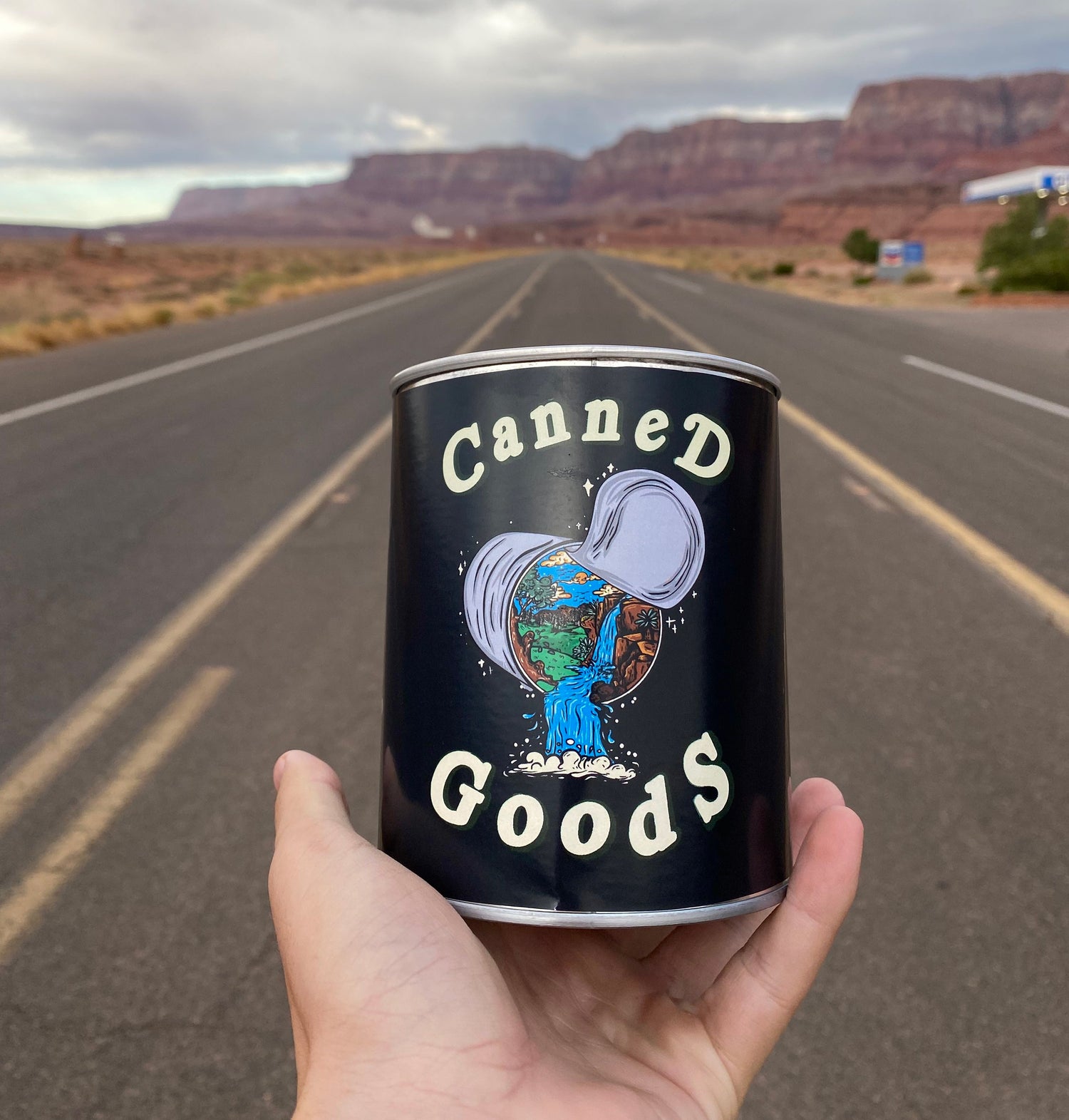 Cleaning Up Plastic 1 Can at a Time
   The goal of Canned Goods is to sell quality T-shirts while reducing plastic waste in the packaging process and worldwide. In our efforts to reduce worldwide plastic waste   
 It is estimated that up to 290 million metric tons of plastic have been deposited into our oceans over the past 80 years! This plastic not only hurts the marine life and ecosystems, but also finds its way into our own bodies through microplastics.
 With each purchase, Canned Goods has partnered with Dollar Donation Club to donate a portion of profits that will remove 1 pound of ocean-bound plastic per canned tee!